"Two years into the pandemic and into the fifth wave, Saskatchewan has experienced among the highest rates of hospitalizations and deaths per capita in Canada, and pushed the health care system beyond capacity," said principal investigator Dr. Nazeem Muhajarine (PhD).
"Some people refer to the unintended consequences of COVID-19, but all consequences are policy-driven, practice-based, or behaviour-based," said Muhajarine, professor of community health and epidemiology in USask's College of Medicine.
The project, funded by the Canadian Institutes for Health Research (CIHR), aims to apply a social justice lens to examine the pandemic's impact on the mental health, substance use (especially opioids), food insecurity, and precarious housing situations and evictions among "equity-seeking groups" such as Indigenous citizens, new immigrants, and minorities.
Understanding how these impacts might have been exacerbated by existing social inequities and inequalities across groups will guide recommendations on how to "build back better" after the pandemic, he said.
"This study is a vibrant example of how USask provides research the world needs," said Baljit Singh, Vice-President Research. "It is important our scholars help shape how we can best move forward out of the COVID-19 crisis and take the needs of all our citizens into account."
Dr. Erika Dyck (PhD), professor and Canada Research Chair in the history of health and social justice in the College of Arts and Science, is co-principal applicant for the two-year study, funded by the Canadian Institutes for Health Research.
"COVID-19 has created an historic event, causing us to change how we live, grieve, cope, and co-operate," said Dyck. "This project creates capacity for measuring how communities and organizations have pivoted to provide supports and to identify sizeable gaps in our ability to care for one another."
The team includes two knowledge users, nine other researchers from USask and four from the University of Regina (U of R) including one based in Prince Albert, and nine community-based organizations. Several university researchers belong to the Saskatchewan Population Health and Evaluation Research Unit (SPHERU).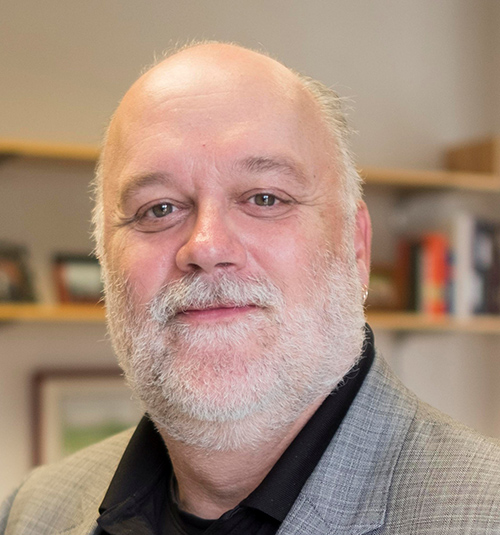 "Given the team's interdisciplinary breadth and depth, we should be able to provide a pretty comprehensive picture of impact COVID had on our province," said SPHERU Co-Director Tom McIntosh, a political scientist and team member from the U of R.
Researchers will conduct a detailed analysis of the impacts, said Muhajarine. They will use surveys done by Statistics Canada, conduct new surveys, and ask other surveyors to oversample Saskatchewan. The team also has partnered with Mental Health Research Canada and the Mental Health Commission of Canada, which have been collecting data on mental health and substance use.
People who identify themselves as having been evicted, experienced food insecurity, increased their use of substances, or have suffered greatly with mental health issues during COVID-19 will be interviewed to understand the impact of pandemic outcomes on them and those who live with them.
Researchers will also contact and work with service-provider organizations to collect data on such things as the number of clients they served during the pandemic and compare it with pre-pandemic volumes, and gather information on whether persons of colour, Indigenous citizens, or other vulnerable groups were disproportionately affected.
"We want to understand how we can begin to restructure, reprogram, and re-set how we provide services to people with needs," said Muhajarine. "You could say we are preparing for the next crisis—whether it's a pandemic or something else, like a natural disaster or crisis."
This study will build on a project Dyck began with historians and librarians in late 2021 to create a COVID Archive in Saskatchewan. Muhajarine is a co-applicant on Dyck's Social Sciences and Humanities Research Council (SSHRC) partnership development grant application for the archive project.
"We have a responsibility to preserve these experiences for future generations and future pandemics," Dyck said. "The archive provides qualitative accounts of how people survived, and how they struggled during lockdowns, school closures, and economic restructuring. We hope it also serves as a source of inspiration, as stories of resilience also form part of this public record."
For more information, or to set up an interview, contact:
James Shewaga
USask Communications
University of Saskatchewan
306-966-1662
james.shewaga@usask.ca