"I'm very interested in the health of Indigenous people and that's what I want to talk about in my work," she said. "The first series of beaded viruses I did were ones that came from Europe to the Americas and decimated populations. I researched each virus, so I learned a lot about disease and transmission."
Originally born in Prince Albert, Sask., Cuthand is a Plains Cree artist and USask alumna. She previously served as the Indigenous artist-in-residence in 2018 for the Gordon Oakes Red Bear Student Centre and has a wealth of experience and creativity behind her.
During the Health Sciences residency, Cuthand is beading a series of Magnetic Resonance Imaging (MRI) scans, which are a medical imaging technique used to form pictures of processes in the body. Cuthand hopes her MRI scan beadwork will start a conversation on mental health.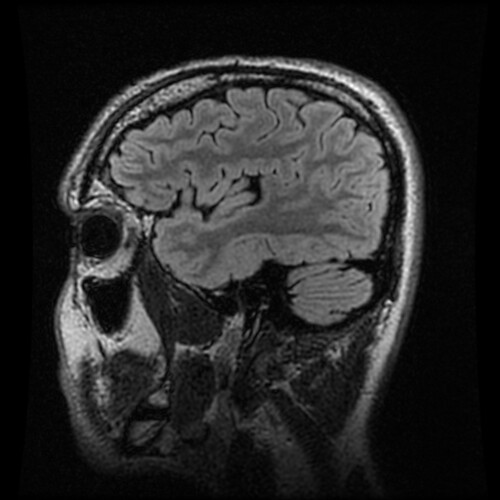 "Mental health is a really big problem on reserves and there's a lot of shame with it. Mental health problems run in my family, so I'm really aware of it, and I want to bring awareness to the fact that mental health is not something to be ashamed of," she said.
The residency is currently slated for completion in December and once completed, Cuthand will showcase her MRI work and other beaded viruses with an exhibit in fall 2020.
The Indigenous artist-in-residence is made possible through the USask Health Sciences and the College of Arts and Science's Galleries Reimagined Project, which is overseen by jake moore, the director of the University Art Galleries and Collections.
"This residency folds into Galleries Reimagined, which puts into action the strategic plan of the university, through art and creative practices," moore said. "If we want to suggest the university is able to Indigenize, we have to make that apparent through who participates in this environment. With artists like Ruth, it's not just something we've described, but we're making sure representation is present. So it's an active role."
moore notes Cuthand is a good fit because of her strong knowledge base.
"Her approach to beading mixes traditional Indigenous knowledge with some acutely political actions, which makes her ideally suited to a university-based practice. Beading practices are also one of the knowledges that has been deeply demonstrative of the resilience of Indigenous peoples and cultures, and Ruth's role is evidence of that resilience," moore said.
Cuthand hopes her work can be a starting point in conversations about the social determinants of health.
"When I have exhibits, I find that people are attracted to the pieces, because the beads are really pretty. But then they realize it's a disease and they're kind of repelled by it," Cuthand said. "There's this push-pull between the viewer and the work that gets them thinking about disease."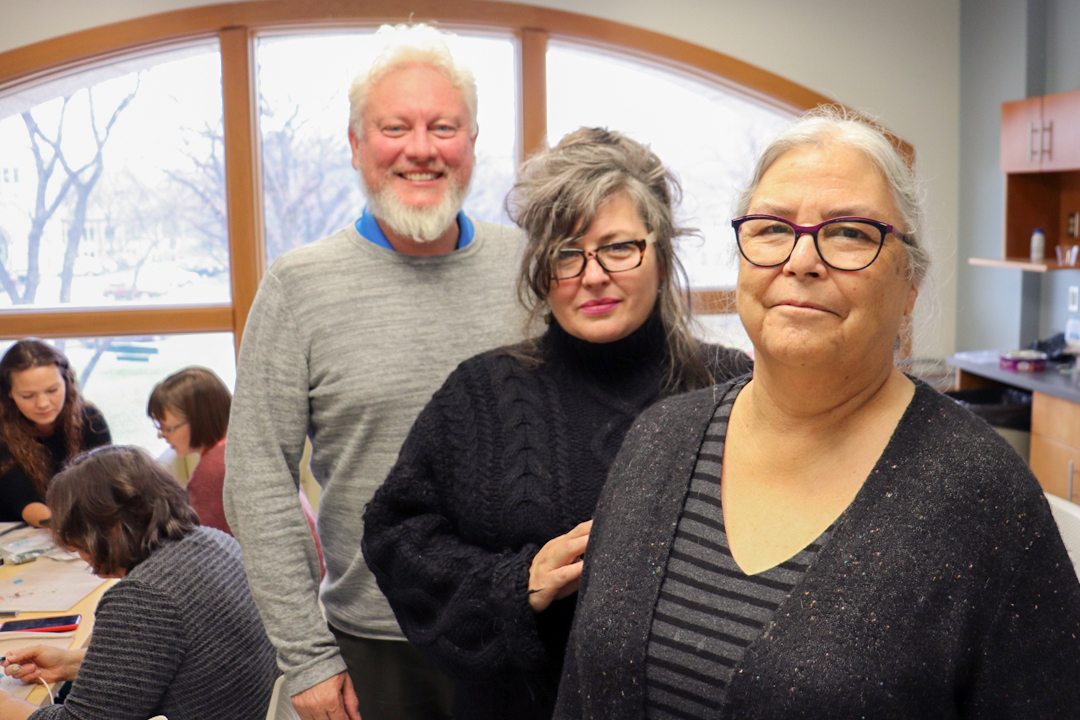 Dr. Steven M. Jones, associate provost, health, notes that art is a powerful medium for addressing complex issues in the health realm.
"If USask is to become the university the world needs, then in Health Sciences we need to be addressing the social determinants of health and the biomedical causes of disease," Jones said. "However, we need to be able to communicate big problems and ideas in a way that connects with people. There is a universal power in art to communicate not just facts but the emotions associated with those facts too."
During the residency, Cuthand will be hosting Bead Hives every week on Tuesdays and Wednesdays. All supplies are provided and she invites the public to come out and participate. Given the meditative and relaxing benefits of beading, she's also hoping to work with patients in the adjacent Royal University Hospital. 
Overall, Jones notes that Cuthand's role in the Health Sciences Building brings important conversations on health and Indigenous populations to the forefront.
"I think that it's essential to bring Indigenous voice and experience into our teaching and scholarly activity in the Health Sciences," he said. "I am very excited about the opportunity to use art to connect with people about health, wellness and addressing the social determinants of health."
Join Ruth Cuthand for a Bead Hive in Health Sciences room E2100 on Tuesdays from 11 a.m. to 4 p.m and Wednesdays from 12 p.m. to 4 p.m.
"Scan_06_67"by bucaorg is licensed under CC BY-NC-ND 2.0