Dr. James F. Basinger, PhD
Interim Associate Provost, Health
Jim Basinger, PhD, joined the University of Saskatchewan (USask) faculty in 1981 and has held a number of leadership roles during his time on campus. These positions include Head of the Department of Geological Sciences (1997-2003), Associate Dean Science (2004-2007), Associate Vice-President Research (2008-2016), and Interim Vice-Provost Faculty Relations (2019). He currently serves the university as the Interim Associate Provost Health in the USask Health Sciences.
Dr. Basinger's program of research concerns the evolution of plants and environments, and he has carried out extensive field-based research in Western Canada and the Canadian High Arctic. Since 1982, he has investigated the remains of fossil plants in northernmost Canada—including the 45 to 60 million-year-old fossil forests of Axel Heiberg and Ellesmere islands. These fossil forests provide a window into Earth's past, to a time when the global climate was much warmer than present and forests existed throughout the polar regions.
Health Science Deans Committee
The deans provide administrative leadership for USask Health Sciences educational programming and research.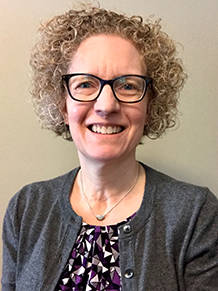 Acting Dean, University Library