About
The Histology Core Facility facility can assist with equipment, training and expert assistance for your histology needs in digital microscopy.
Moticam Tablet Digital Camera and LX400 Microscope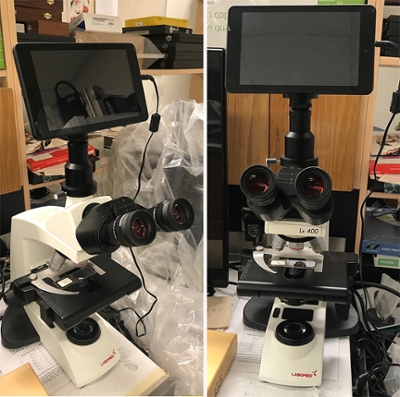 The Moticam tablet camera is mounted to an LX400 microscope with standard lenses (up to 40X). The camera provides simple high-resolution image capture, which can be saved to an external memory stick for analysis in your laboratory. The facility is not responsible for the storage or maintenance of any user images.
Training and use of this equipment should be arranged prior to use.